You doubt the accuracy of this? Proof. Any arguments? I thought not.
No, I won't post something every day honoring the life of the great poet, novelist, artist, and politician.
However, to begin the month, since few know he was an artist as well as a writer, I will share one of his paintings.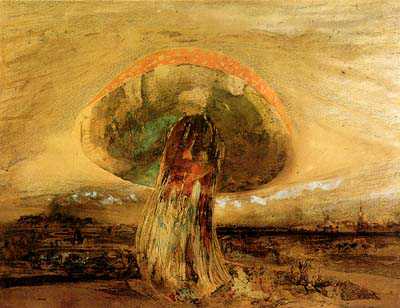 As well as a link to a poem of his that was an exhibit in the Chicago Haymarket Square Trial – Because today is also May Day/Labor Day for most of the world.
And for those who want to learn more about this great man, I recommend the website Victor Hugo Central.