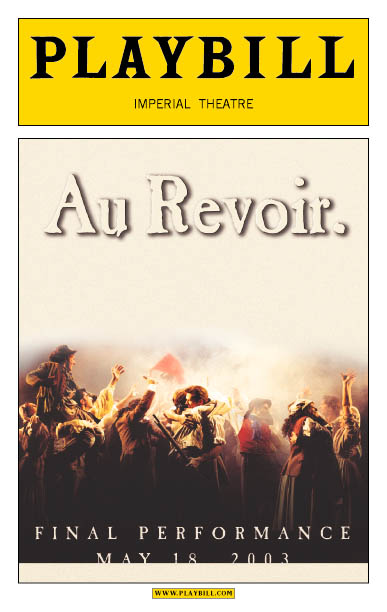 Les Miserables ends its run on Broadway at over 6600 performances, second in duration only to Cats.
However, all is not lost. It was in London before it came to Broadway, and it continues playing on the West End. Part of the Broadway set is journeying to Berlin for a new German-language production. In the US the national touring company is still travelling from city to city, and the rights have been granted to high schools to perform (a shortened version of) the musical as well.
In a newspaper article in the New York Times several months ago when the closing was announced, producer, Cameron Mackintosh, also quipped that you have to close a musical before you can have a revival. However, while New Yorkers and NY tourists wait for the Broadway revival, the musical can still be seen in many cities across the world.